Staying In Hostels 101: Everything you need to know! So you've squeezed your belongings into a single backpack (or two), found the cheapest tickets to the next city on your list and you're ready to hit the ground running. But hold up, what about accommodation? Hostels are becoming increasingly popular amongst young travelers across the world and for very valid reasons. Affordability, convenience and the opportunity to meet other travelers are just a few reasons why you should consider ditching often over-priced hotel rooms and head to a hostel on your next trip.
Now, in theory, the above makes perfect sense. But to a wide-eyed first-time traveler like me, hostels were part of this scary new solo traveler world I didn't know how to navigate. Nevertheless, equipped with hostel horror stories collected from the dark depths of the internet and requests from my conservative Indian parents to just book a hotel room instead, I found myself staying in hostels my first time away from home and I haven't looked back since.
Even though the experience has been mostly positive (save a few wild nights that make for great stories now) I could definitely have used advice the first time around. So, for those of you hoping to break out of your comfort zones while abroad, here's everything I wish I'd known before booking that hostel for the first time.
Booking your hostel in advance is always a good idea
Not only will using websites like Hostelworld or Booking.com give you access to better deals and discounts on future trips as well, but it also allows you to find out what you need to know about the hostel BEFORE you get there.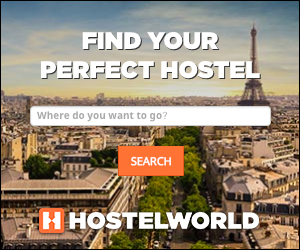 For instance, if you're one of those people that absolutely needs breakfast before starting your day, it makes sense to check if the hostel has the option or if there are cafes in the vicinity. I would also strongly recommend checking how far the hostel is from the major sights you plan on seeing as well as the nearest bus and metro stations because depending on which city you're in, taking a cab might not always be practically feasible.
Take time to choose the right hostel for you!
Depending on your needs, some hostels could be better suited to you than others. Your choice could very well be the difference between whether you wake up in the time for the sunrise, or go to bed at it. Even different locations of the same hostel chain can have vibes that are poles apart and it's always a good idea to check reviews before going; you don't want to be kept up by a beer pong tournament with a long travel itinerary planned for the next morning.
Check what amenities are included
Aside from the obvious difference between a party hostel and a more family-friendly one, make sure to check what amenities your hostel offers. Many hostels also offer laundry services and it's always a good idea to ask around and split the cost of laundry detergent instead of buying yourself an entire bottle that you're probably only going to use once anyways.
Related: How to get free accommodation; my first work exchange experience
Vegetarian and vegan friendly hostels
As a vegetarian or vegan, or even just someone on a budget, using hostel kitchens can be a great way to stay on track with your preferred diet, save some cash and maybe make a few new friends too! After all, nothing brings people together like food. Always make sure to check what basics your hostel kitchen has before making a grocery run.
Female dorms, small dorms and private rooms are all an option
If it's your first time staying at a hostel and you're nervous, know that you don't ​have ​to stay in a mixed-gender, eight-person dorm. Most hostels have the option of all-female dorms as well as smaller dorms. For me this came as a huge relief. I stayed in a four-person female dorm and most of the time, my roommates weren't around so it was almost as good as having a room to myself. Private rooms are also an option if you're looking for some personal space but still want to be able to socialize.
Even though it seemed scary at first, I actually really enjoyed staying in the dorms. It gave me an opportunity to meet and connect with some really interesting people from all over the world. If you're traveling alone, this is a great way to find people to make plans with and is definitely one of the best parts of staying at a hostel.
What to pack when staying in hostels
The shared bathrooms on each floor or shared bathroom for each dorm (again, depends on the hostel) might take a while to get used to but as long as you make sure you have a pair of bathroom slippers, you should be good. For the most part, bathrooms at hostels are cleaned regularly but trust me when I say you do not want to be walking around barefoot on those floors.
Also some sort of a shower caddy or tote can be really useful, because let's face it, there's nothing more annoying than trying to balance a bunch of toiletries on a non-existent ledge, or having to make multiple trips to your room and back because you forgot your shampoo.
Although some hostels do offer towels (you're probably going to have to pay a deposit for those), it's a good idea to pack your own. Make sure to be careful when hanging it up though, especially if you've got the top bunk. I cannot tell you how scary it is to come back to your room at two in the morning, try to climb onto your bed with the lights off and almost slip off the top rung of the ladder because you forgot your towel was hanging there.
When staying in hostels be mindful
While on the topic of coming back late at night, make sure to follow basic room sharing etiquette, so as to not piss off your roommates.
Keep your stuff in your locker (very important for safety reasons as well), use headphones, try not to have alarms going off every fifteen minutes (you may be a heavy sleeper, but your roommates probably aren't), and for the love of God, if you have an early morning flight, make sure to pack your bags before going to bed. Nothing bonds seven roommates like the sound of crinkly plastic and velcro straps at five in the morning coming from the eighth bed.
All in all, be considerate and when in doubt, ask. The hostel staff are there to help and many are actually seasoned travelers, so they're not going to judge you for doing something silly, chances are they've done the same themselves at some point.
Hostels are fun, and they're actually a lot safer than your uncle (who once took a trip through Europe in the seventies) makes them seem. Some of my best friends (and memories) have been made while staying at hostels. If you're on the fence about whether to book a hostel, from personal experience and one female traveler to another… go ahead and take the leap! I promise, you won't regret it.
Best case scenario: You walk out with some great memories and even better friends.
Worst case: You have one hell of a story to tell when you're back home.
Enjoy This? Pin & Share!
Disclosure: When you click on a link we may receive a small commission (at no extra cost to you).